Saving for the future
Despite the reductions to amount that can be invested, pensions still offer the most attractive tax haven for retirement savings and provide tax relief at your highest marginal income tax rate. In addition they can be passed to loved ones free of inheritance tax and give enormous flexibility in the way benefits can be taken. However, one mustn't overlook other attractive tax efficient savings plans.
By utilising detailed cash flow forecasting technology, we can help to identify the income requirement in retirement and any likely shortfalls or indeed cash or capital surpluses.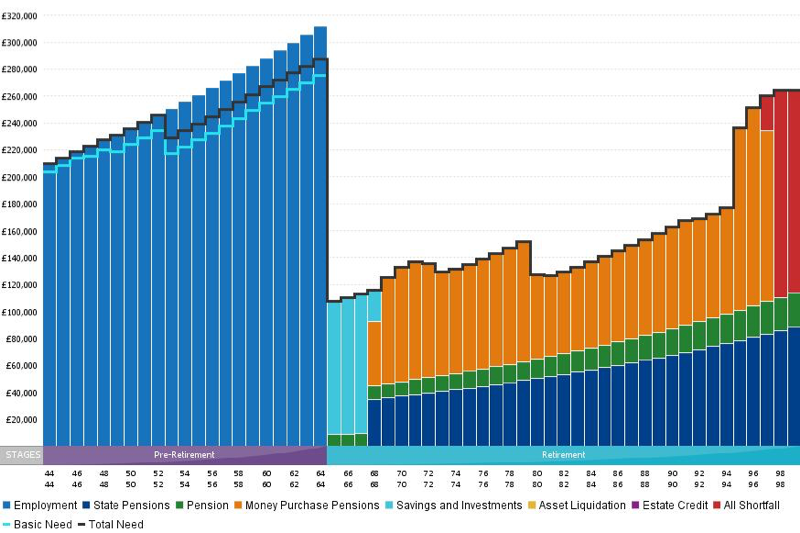 During the run up to retirement we can assist with the management of your investment and pension portfolio to help drive up performance. Our team of experts can also advise on the level of pension contributions and the impact of pension protections and other legislation. In retirement and with the help of cashflow management software, we can design a suitable de-cumulation strategy to ensure you have sufficient to live on for the rest of your lives.
Provided through an advisory or discretionary investment service, our experienced team will provide ongoing reviews of your portfolio against the specific mandates set out within your retirement plan.